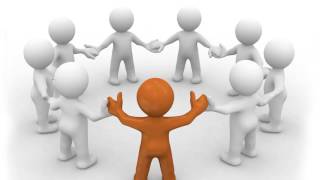 Services
At US Med Billing and Consulting we offer a wide range of services to assist your practice. We can tailor our products and services so you receive what you need to make your practice a success. We are always here for you to ensure you receive world class services and attention. Please select view more services to see everything we have to offer.
Frequently Asked Questions
At USMed Billing & consulting  we understand that medical practices face many challenges. We often get many questions about how to tackle these challenges and what resources are available. This is a list of some of the more frequently asked questions and answers that may assist your practice on deciding if outsourcing is right for you!
Practice Assessment Survey
If you are interested in the services we offer, we ask that you please take this short survey so that we may have the appropriate department assist you. Please add your contact information and any other information you feel we will need to give you the best advice for your practice. We will reply to you within 48 hours to discuss your practice needs.
Hello, and Welcome to US Med Billing and Consulting.
At US Med Billing we are committed to making your practice the most profitable and efficient practice possible.
By utilizing the most current technology and up to date billing practices, we partner with your staff to ensure you receive personalized service and attention. Our expert account executives and billing team, treat you and your staff with respect and become an integral part of your practice. This sense of ownership for your practice and patient's is what makes the difference. We understand that your success is our success.
Our staff is highly trained in a wide variety of office specialties as well as hospital, laboratory, and outpatient billing. We utilize Advanced MD for practices looking for software solutions but are trained on many different medical software products.
Us Med Billing's account executives create a team atmosphere with your front office and office manager to help train your practice on software and billing issues. This team approach ensures the best financial outcome for your practice and fosters an excellent working relationship between your company and ours.
We understand that the medical billing world is ever changing. From coding changes such as ICD 10 and the future change to ICD 11 to new CPT rule changes and limitations, we are there for you every step of the way keeping you informed of changes that impact your practice. We consult with physicians and office managers on the best way to deal with these changes and solutions to overcome the challenges they bring.
Us Med Billing and Consulting is excited about becoming YOUR partner in business and joining your team to help grow your practice and ensure your company's future financial health.
OUR DIFFERENCE
No up-front fees By structuring our client contracts to reflect a percentage reimbursement, our clients will benefit from our efforts at the same time our company benefits. Our employees take ownership of our client's accounts and act as an extension of their office without our clients having to worry about added costs in salaries, benefits, space, and the expense that comes with added employee costs. We do the work for you and ensure that our employees have knowledge, experience, and the dedication to make you and us a success.
Technology is included as a part of our services contract without additional cost to our clients. We offer current technology, continuous system and work flow upgrades to adapt to our client's changing needs. This volume of continuous quality control is difficult for most practices to afford and to sustain.
OUR RESULTS
Our solutions produce effective results for our clients in increased revenue. We make making your practice's success our priority.
With over 25 years of billing experience under our belt, we provide focused billing expertise. Our team is dedicated to making your practice a success.
We boost your cash-flow by minimizing your denials and pursuing every dollar you are owed
More approvals and less denials due to submission of clean claims
Streamline your workflows with our Advanced MD PM and EHR platforms
Our customized practice approach optimizes your revenue cycle and reduces your administrative burden
We keep you ahead of coding and compliance issues so you're never caught off-guard
We utilize a prior authorization department to have services approved before they are performed to ensure coverage
We are located in Round Rock, Texas in US.
We get you paid as quickly as possible and pursue every dollar you are owed. Our billing team and technology will reduce your denials and improve your collections.
We offer comprehensive reporting tools and real-time updates that allow you to monitor every stage of your revenue cycle. Get insights into your financial health with real-time metrics so you can better manage your practice.
We become an extension of your practice, so that you can focus on your patients!